TSAS students become lifelong learners who succeed in higher education, work and life in a global society.
Student Body
43% Qualify for Free and Reduced Lunch
9% Native American - 2% Asian
11% Black/African American - 9% Hispanic
8% Multiracial - 61% White
Results
lowest college remediation rate of any public school in Tulsa County.
2015 graduates ACT average is 22.5, the second highest in Tulsa!
2015 State Gradecard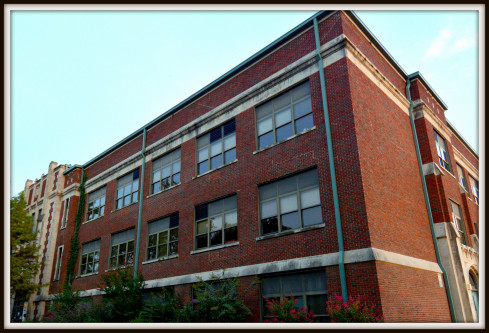 New Building and New Grades
In June, TSAS and the Tulsa Public Schools announced that TSAS will move to the Roosevelt building in historic Owen Park and begin a 7th grade class in the 2016-2017 school year.
The application process for our 7th grade will work as it does for our other grades, we will begin taking applications in the middle of November and all applications will be due February 12th at 4:15pm. Our lottery will take place on February 16th at 3:30 and each grade will be drawn separately, sibling preference will also be in effect for siblings of currently enrolled students. Because we are beginning the 7th grade this year, we will not be able to offer shadowing for those students. We will have special meetings for students and parents on November 12th and January 14th at 6:30pm at the current school building.
I never really fit in anywhere until I came to TSAS. They accepted me and all of my eccentricities and showed me just how diverse the world is – not to mention they gave me one of the best pre-college educations out there!
What Makes TSAS Different?
Our Core Beliefs
Learning
We believe learning is a process in which all can participate and succeed
Liberal Arts
We believe liberal arts education is the foundation for developing successful lifelong learners.
Well-Being
We believe our community should foster the intellectual, emotional, and physical well-being of each student.
Learning Environment
We believe in creating a supportive and responsive learning environment with high standards and expectations for all students which compels them to be active participants in their own education.
Diversity
We believe diversity should be welcomed for the strength it brings to the education of all members of our community.
Faculty
We believe our core strength is passionate, highly-qualified, professional faculty, who provide dynamic, rewarding and individualized learning experiences for students.
Leadership
We believe in promoting accountable and effective school leadership via inclusive and collaborative governance and administrative practices.
Support
We believe all TSAS community members have a responsibility to secure abundant, appropriate resources to support and sustain it.