TSAS is an open enrollment public charter school, we accept all students in grades 7-12 grade. We do not charge tuition. Enrollment is capped at 450 students, if there are more students applying for any grade than available positions, a lottery will be held. To apply to TSAS, students must live in Tulsa Public School district, either attending a public school, private school or home school. More about TSAS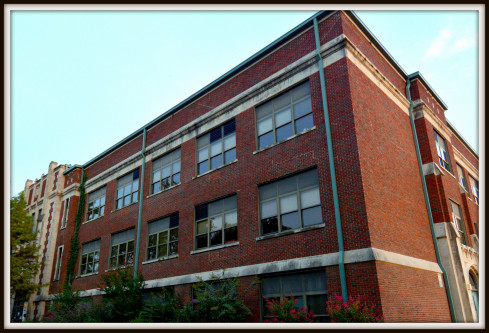 Our building is located at 1202 W Easton St. in historic Owen Park just to the West of downtown Tulsa.
Potential Students and families are invited to our Open Houses, these are great opportunities to get answers to questions, see our school, and meet the fantastic teachers at TSAS. The 2020 open houses are scheduled for early 2020. Open houses are open to the public, so no sign up is required.
In addition, we encourage students to spend a morning at our school. Visit TSAS.org/shadowing for more information.
Step 2: Apply for the Lottery
TSAS's application process is separate from Tulsa Public Schools. Applying to TSAS does not affect your application to other TPS magnet schools, nor does your application to a TPS magnet affect your application to TSAS.
Applications will be available starting November 11th. You must visit the school to complete your application in person. Visit TSAS at 1202 W. Easton, Tulsa, OK 74127. Follow us on social media for timely application announcements and dates. 
The application deadline for the 2019-2020 school year was Friday, February 15th. Any student that applies after the deadline will be added to the waiting list in the order applications are received. The deadline for the 2020-2021 school year is February 14, 2020.
Because TSAS historically has received more applications than available space, incoming students are selected through a lottery. The lottery is scheduled for March 9, 2020 and is open to the public. For the 2020-2021 school year, we will be accepting 75 6th graders, and a small number of 7th-12th grade students.
Step 3: ACCEPT YOUR POSITION
Students drawn from the lottery will receive a letter and must accept their position at the school within the time frame allotted. As students deny their positions, TSAS will continue to call students off of the waiting list in order until all positions are filled.
Important Dates
November 11, 2019 - February 14, 2020
Applications are available in person
January 23, 2020
Open House 1: 6-8 pm @ TSAS
February 4, 2020
Open house 2: 6-8 pm @ TSAS
February 14, 2020
Applications Due - 4:00 pm (applications MUST be completed in person at TSAS)
March 9, 2020
Incoming Student Lottery - 4:30 pm